Traditional Chinese Medicine & Acupuncture in Carlsbad and Surrounding Areas.
FREE Download:
10 Signs and Symptoms of Common Autoimmune Disorders
Not being able to simply enjoy a meal and be able to eat anything they want anytime and anywhere is frustrating and anxiety-provoking because of stomach pain or issues with needing to use the bathroom straight away.
Our process uses the time-tested wisdom of acupuncture and Traditional herbal medicine to diagnose and treat the underlying root cause of chronic digestion problems so that stomach pain and elimination issues become a thing of the past.
Patients benefit by having less frequent to no autoimmune flare-ups and experience a better quality of life without pain and inflammation getting in their way.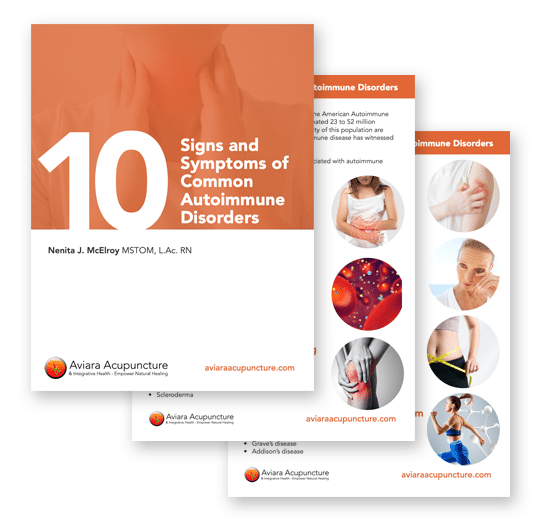 Complete the form below to get instant access.