Traditional Chinese Medicine & Acupuncture in Carlsbad and Surrounding Areas.
FREE Download:
5 Herbal Remedies to Reduce Your Period Pain Naturally
Dealing with painful periods month after month takes away your freedom to do the things you want to do, when you want to do them.
Our process uses the time-tested wisdom of acupuncture and Traditional herbal medicine to diagnose and treat the underlying root cause of period pain through a holistic approach to overall health. 
Women regain their sense of well-being and freedom back with the knowledge that their periods will no longer keep them from doing the things they want and need to do at a moment's notice.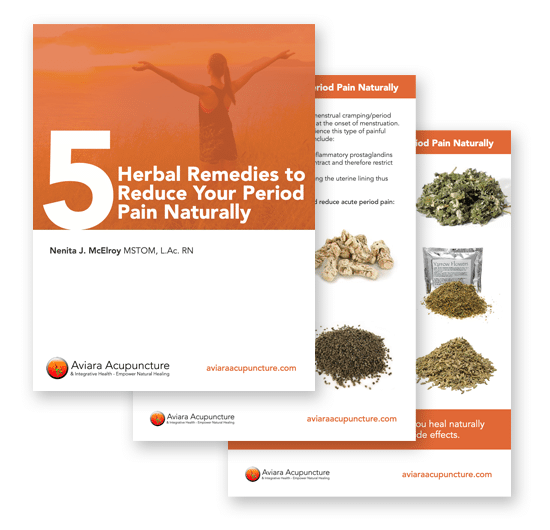 Complete the form below to get instant access.