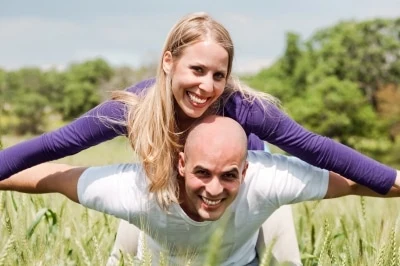 Let me begin by saying there are different settings for Acupuncture in Carlsbad and North County San Diego.
1. The conventional office setting is where you are one on one with an acupuncturist. You'll have an assessment of your progress since the previous treatment and then a diagnosis of anything new that may be going on. Then the treatment begins and typically lasts between forty minutes to over an hour. The time will depend on the treatment and if other modalities like cupping or guasha are done. You may also receive acupuncture from the front and back in our Carlsbad acupuncture office.
2. Another common setting called community acupuncture which can be found in Carlsbad, Encinitas, Vista, San Marcos and Oceanside, have community acupuncture available. In the community acupuncture setting, you will be in an open room with one to several other patients receiving acupuncture at the same time. Typically there is one practitioner administering the acupuncture treatments. Community acupuncture is a cost conscious treatment option. The sessions are typically from thirty to forty minutes in length but you may not feel comfortable to discuss sensitive issues with other people present.
Is Acupuncture paid by insurance?
Some plans do pay for acupuncture and some Acupuncture practices in Carlsbad do accept insurance. It may also be possible to submit a superbill to your insurance company or pay through your HSA or Health Savings Accounts for reimbursement. Often times, even if a practice accepts insurance, the rates paid can be very low and it is common that payment can come many months after the treatment is given. In addition, it may require a tremendous follow up effort to receive the deeply discounted reimbursements, so some practitioners choose to focus on treating the patient versus spending the time working on the insurance companies for payment.
The best place to begin inquiring about acupuncture benefits is with your insurance provider. Different plans within the same company may or may not have acupuncture benefits. If you consider many deductibles now are in the thousands of dollars range, most of my patients don't
come anywhere close to that amount of cost, before their condition is completely resolved.
How to Acupuncture fees range?
North County Acupuncture rates vary. For instance, I personally paid $85 a treatment for years. There have been acupuncture practices in Encinitas and Carlsbad that charge upwards of $150 per Treatment, while $80 to $90 is more typical. Community acupuncture in North County can be as low as $25 to $35 a treatment, but depending how busy it is, you can be in a room with several other people receiving acupuncture at the same time, and the sessions are typically shorter, around 30 minutes time frame.
Aviara Acupuncture in Carlsbad Fees:
We always begin with a complementary consultation so we can determine if acupuncture is right for you and your condition. We also set your expectations and educate you how acupuncture works and typical response rates, how long a given treatment plan may take to resolve your condition. In my personal experience and at Aviara Acupuncture, most clients are recovered from their ailments within 7 treatments, which results in an out of pocket expense well below most deductibles.
The first or initial treatment is the longest. It's where we establish your diagnosis and your pattern of energetic imbalance, which will be up to two hours in length and costs $130. Follow-up visits are generally one hour, and they run at $85 a session if purchased at time of service. We do have special package pricing as well. For 10 prepaid treatments, starting with your follow-ups, you get a $10 off discount, bringing the session to $75 for a 10-session package. If you are able to come in more than once a week, then your follow-up visits go from $85 to $65 prepaid. That's for visits at least two to three times a week, which we recommend for pain issues.